Heater Repair In Waco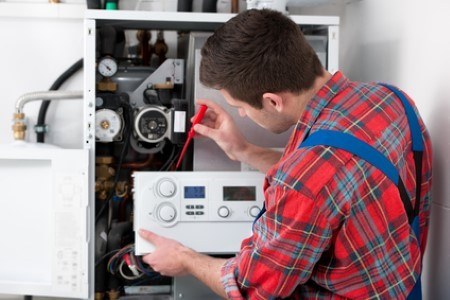 Texas winters can be somewhat unpredictable at times, wreaking havoc on both your heating system and your energy bills if you aren't prepared. Because of this, it's extremely important to ensure you have a well-functioning heating system in your Waco home, and in order to do so, you need to have the name of a professional HVAC contractor you can trust to provide you with the heating repairs you need to fix any issues that might arise. Here at Polansky Heating & Air, we are the premier heating repair specialists serving the area, and our goal is to ensure you and your family are able to remain comfortable in your home, no matter what the temperature outside might be like. Are you looking for a professional Waco HVAC contractor who can provide you with the comprehensive heating repairs you need?If so, give our team of skilled professionals a call today and let us show you the kind of quality results that have helped make us one of the most trusted names in heating services the area has to offer.
Here at Polansky Heating & Air, we are a local HVAC contractor you can trust for all of your heating repair needs. In every service we perform, you can count on our team of skilled professionals to get the job done, and get it done right the first time. Our staff are all highly trained and ready to serve you 24 hours a day in the case of any emergency. If you have any questions about our full line of high-quality heating repair services, or if you would like to schedule your next service appointment, give us a call today. Our team of experts are always standing by and would be happy to assist you.
Furnace Repairs
When the temperature outside starts to drop, you and your family depend on your furnace to keep your home cozy and comfortable, but if it has been a while since your furnace was last serviced, it could have issues in place that keep it from doing its job safely and effectively. For all of your furnace repair service needs, give our team of skilled professionals a call today and let us restore comfort to your home.
3 Reasons To Get A Fall Heating Tune Up
Now that summer is in the process of winding down, the transition to fall is getting closer and closer every single day, and that means that more and more homeowners are going to be switching off the […]
When Should You Contact Your Air Conditioning Company for Emergency AC Service
Not all air conditioning complications happen during convenient times of the week, a problem which necessitates emergency AC service from a reputable Waco air conditioning company. Unexpected air con […]