Polansky Heating & Air: Robinson's Premier Heating & Cooling Company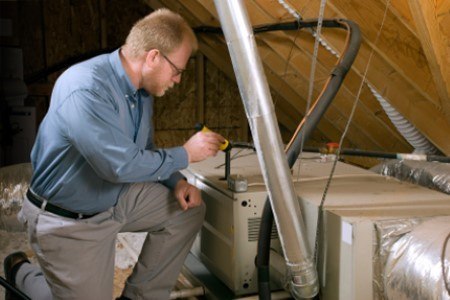 When you're looking for professional heating or cooling services for your Robinson home that's both affordable and provided by a skilled expert you can trust, you've come to the right place. Here at Polansky Heating & Air, we are the premier HVAC contractors serving the Robinson area, and we would love to provide you with the comprehensive heating and cooling services you need to maximize the comfort of your home for you and your family. Are you looking for a professional Robinson HVAC contractor who can provide you with the fast and reliable heating and cooling services you need to keep your system working properly year after year? If so, give our team of skilled professionals a call today and let us show you the kind of quality results that have helped make us one of the most trusted names in HVAC services the area has to offer.
Here at Polansky Heating & Air, we understand how important your HVAC system is to your home, and the central role it plays in you and your family's daily lives in providing you with a comfortable space to call home. Having your heating or cooling system stop functioning properly when you need it can be a massive headache, but with the help of our skilled Robinson HVAC contractors, it doesn't have to be. Our team of skilled professionals can provide you with all of your heating and air conditioning repair, maintenance, and installation needs, no matter how extensive they might be. If you have any questions about our full line of comprehensive heating and cooling services, or if you would like to schedule an appointment for one of our skilled technicians to come out and have a look at your system, give us a call today. Our team of experts are always standing by and would be happy to assist you in any way we can.
Robinson Air Conditioning Repairs
The summers here in Texas are nothing to joke about, and if you're one of the many homeowners out there whose air conditioning system hasn't been properly maintained, it could be easy to find yourself dealing with the headache that comes along with your system breaking down. If your home's air conditioning system isn't working like it should be, or has stopped working entirely, the most valuable thing you can have on hand is the name of a skilled pro who can provide you with the fast and accurate air conditioning repairs you need to restore your system to its original condition. Here at Polansky Heating & Air, we can do just that. For all of your air conditioning repair needs, give our team of skilled pros a call and let us help you get your system back up and running properly.
Compelling Reasons to Get Our Filter Delivery Service
Your HVAC unit is vital for maintaining comfort in your Waco home, and changing out your air filters regularly is vital for maintaining your HVAC unit. Unfortunately, it's quite easy to overlook this […]
3 Reasons To Get A Fall Heating Tune Up
Now that summer is in the process of winding down, the transition to fall is getting closer and closer every single day, and that means that more and more homeowners are going to be switching off the […]
Reviews & Testimonials on Polansky Heating & Air in Robinson, TX
"My overall experience was excellent. The sales consultant & installation technician was experienced, and I am satisfied with the workmanship. They arrived on time and excellent care was given to my home. I feel I received a good value from the service I received. I would definitely recommend Polansky Heating & Air to my friends and family. I am especially pleased that a consultant came out and discussed with me my actual needs."