Are You Looking For The Best HVAC Contractor In China Spring, TX?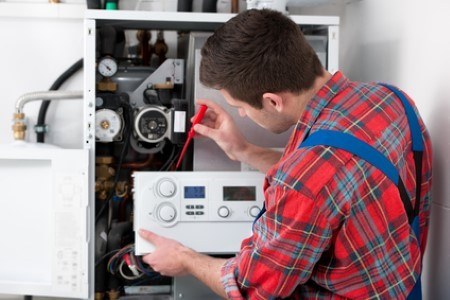 If you and your family are like most China Spring homeowners, you depend a great deal on your home's HVAC system in order to keep your home at the right level of comfort, and anytime your system develops issues of any kind, it can prove to be a serious hindrance in this regard. When you're looking for a professional China Spring HVAC contractor that you can count on to provide you with the fast and accurate services you need to keep your home's heating and cooling systems functioning their best, the only name in quality you need to know is Polansky Heating & Air. Are you looking for a professional China Spring HVAC contractor you can depend on for the professional heating and air conditioning repairs you need to keep your system operating its best and your home at its most comfortable? If so, give our team of skilled professionals a call today and let us show you the kind of quality results that have helped make us one of the most trusted names in heating and cooling services the area has to offer.
Here at Polansky Heating & Air, we understand how frustrating it can be when something goes wrong with your home's HVAC system and you and your family suddenly find yourselves dealing with the prospect of a home without heat or air. To help aid you through these times and ensure you don't spend one second longer without the use of your system than is necessary, we provide our China Spring customers with a comprehensive range of quality services, including heating and air conditioning tune ups, repairs, and even brand new system installations. If you have any questions about our full line of comprehensive heating and cooling services, or if you would like to schedule an appointment for our technicians to take a look at your system, give us a call today. Our team of experts are always standing by and would be happy to assist you in any way we can.
China Spring Air Conditioning Repairs
Here in Texas, going without a working air conditioning system in the summer is near impossible, but without the proper care, that's a position you can easily find yourself in. Our summers take a serious toll on most air conditioning systems, often resulting in a number of different issues thanks to the constant wear and tear our systems are put through, but anytime something goes wrong, our team of skilled HVAC contractors can be on hand to provide you with the fast and accurate air conditioning repairs you need to restore your system to peak operating form.
3 Reasons To Get A Fall Heating Tune Up
Now that summer is in the process of winding down, the transition to fall is getting closer and closer every single day, and that means that more and more homeowners are going to be switching off the […]
When Should You Contact Your Air Conditioning Company for Emergency AC Service
Not all air conditioning complications happen during convenient times of the week, a problem which necessitates emergency AC service from a reputable Waco air conditioning company. Unexpected air con […]
Reviews & Testimonials on Polansky Heating & Air in China Spring, TX
There are currently no reviews or testimonials, check back soon!