Heating And Air Conditioning Equipment & Service That You Can Fall In Love With This Valentine's Day!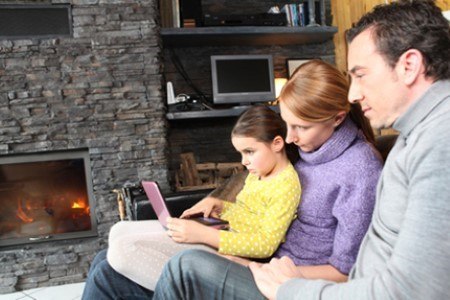 When it comes to HVAC installation, repair, and maintenance, our Waco heating company is happy to work with any make or model HVAC system, but we'd be lying if we said we didn't have our favorites. Our heating technicians have done enough heating repairs and air conditioning repair over the years to know how to select the best heating and cooling equipment that will perform the best and last the longest for our customers. So, this Valentine's Day Polansky Heating & Air is celebrating the love we have for our favorite heating and cooling products.
Our Waco heating contractors can help you select the heating and air conditioning system that is right for your home or business. We offer a great variety of quality heating and cooling products including: air conditioners, gas furnaces, heat pumps, geothermal systems, and ductless systems.
Whatever heating service you need at your Waco home or business, Polansky is here to provide you with the knowledge and experience needed to get the job done right. We'll listen to you and assess your needs to help you choose the best heating and cooling products for your property. Our goal is to provide the best heating service possible to our Waco neighbors, and the excellent products we offer have helped us to reach that goal time and time again. If you have questions or concerns about heating installation or what type of equipment might be right for you, we hope Polansky will be your first call!
At Polansky our heating technicians are not only licensed and insured; they're also experienced, knowledgeable, and courteous. We offer emergency service 24 hours a day, warranties, and financing with approved credit.. So whether you need a heating repair, heating installation, or heating maintenance, you can count on the heating experts at Polansky. And don't forget, we do commercial HVAC service as well. Still feel like you should get a recommendation? Check out our testimonials! For all your Waco heating service needs, call Polansky!