AC and Furnace Repair Hewitt TX | Trusted Air Conditioning and Furnace Installs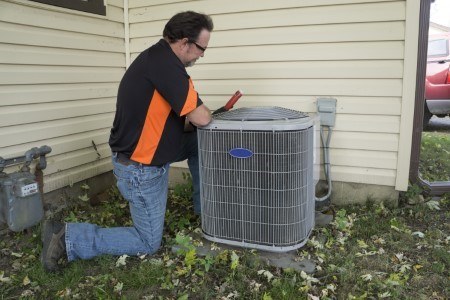 Nestled in Waco, where the weather varies from the scorching heat to the icy chills, we offer the ultimate solution for all your AC and furnace needs. Polansky Heating & Air is the trusted choice for AC and furnace installations. Our technicians ensure precision in every install, guaranteeing a system that withstands Waco's dynamic weather. Our experts provide your home with a sanctuary, no matter what the thermometer reads outside.
Air Conditioning Repair and Installation Service | Call Our A/C Maintenance Pros
Beat the Waco summer heat with Polansky Heating & Air. From minor repairs to complete installations, our AC pros ensure optimal performance. Regular maintenance is our forte, ensuring your unit stays efficient and extends its lifespan. Whether your air conditioner needs a quick fix, routine maintenance, or a complete installation, our skilled technicians have you covered.
Need Your Furnace Repaired or Installed? Get Warm & Cozy With Our Heating Services
As the winters in Waco bring cold and wind, ensuring your furnace is in top shape is our priority. We guarantee warmth and comfort during those chilly months, from repairs to installations. Polansky Heating & Air provides comprehensive furnace services, from quick fixes to new installations. Our commitment ensures your home stays warm and inviting throughout the colder months.
Replace Emergency With Efficiency - Call For Heater Maintenance and Replacement
Unexpected breakdowns can be a thing of the past. With Polansky Heating & Air's proactive maintenance and efficient replacement services, you'll experience consistent warmth—the transition from emergency reactions to planned efficiency with our team by your side. Our preventative maintenance services and efficient replacement options mean you can trust in the reliable performance of your heating systems.
One Heat Pump Repair and Installation Company For Year-Round Comfort
Heat pumps offer the best of both worlds: heating and cooling. Polansky Heating & Air specializes in heat pump repairs and installations, ensuring Waco residents enjoy consistent comfort throughout the year, regardless of the season. Beyond just ACs and furnaces, our heat pump services ensure you enjoy a comfortable home environment throughout the year, whether heating or cooling. Polansky Heating & Air is your go-to for holistic HVAC solutions.
Why Choose Polansky Heating & Air
Choosing Polansky Heating & Air means prioritizing quality, transparency, and exceptional service. Our Waco-based team embodies these values, ensuring each client receives the best HVAC solutions. Added perks like the Polansky VIP Club further elevate the customer experience.
Honest Pricing:We pride ourselves on straightforward pricing with no hidden fees or charges.
Expert Technicians:Our technicians are skilled and the best in the business, ensuring you always receive top-notch service.
Polansky VIP Club Special:Exclusive benefits, priority services, and special discounts are just a few perks of our VIP club.

For the residents of Hewitt, TX, Polansky Heating & Air remains the go-to choice for all HVAC needs. Our reputation is built on trust, expertise, and a commitment to ensuring every home stays comfortable, regardless of the weather outside.




At Polansky Heating & Air, our commitment is to you and your comfort. Based in Hewitt, we understand the unique climatic challenges and are always ready to ensure your HVAC systems are up to the task. For a trusted partner in all things HVAC, look no further. Contact us today!
Our Services in Waco, Texas and Surrounding Areas
HVAC Services


Waco HVAC | Waco Other Services | Robinson HVAC | Hewitt HVAC | Woodway HVAC | Elm Mott HVAC

Read What Our Customers Are Saying
Read More




Justin Meiswinkel, says

"They were fantastic. Logan came as an after hours call for me and completed the job in one visit. They were polite, professional and even cleaned up afterwards."




MAndy Jones, says

"My home warranty assigned vendor didn't care to respond when my a/c went out in a Friday. I called Polansky's and David kept me updated on when a technician would be arriving. Logan arrived and within 10 minutes diagnosed and fixed my problem. They were friendly and considerate! I would definitely recommend!! Needless to say, I will be canceling that warranty program and investing in Polansky's maintenance program!!"




annie botsford, says

"Absolutely great customer service! Really take care of their customers."