Waco TX Indoor Air Quality Inspection | Trusted IAQ Inspection Experts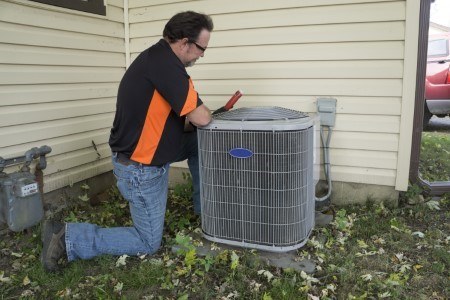 Maintaining optimal indoor air quality (IAQ) in Waco, TX is vital for health and comfort. Polansky Heating & Air is a beacon of trust, offering meticulous IAQ inspections. Our experts employ the latest techniques to assess and ensure your indoor air remains free from pollutants and allergens.
Air Duct Repair Services You Can Trust
Air duct issues can compromise indoor air quality and system efficiency. With Polansky Heating & Air, you're entrusting your ducts to seasoned professionals. Our comprehensive repair services restore system integrity, promoting a healthier living environment.

Air Duct Repair | Improve HVAC System Airflow
A well-maintained air duct system is essential for optimal HVAC performance. Polansky Heating & Air specializes in duct repairs that fix leaks or damages and significantly enhance system airflow. Experience improved efficiency and reduced energy bills with our expert touch.
Indoor Air Quality Inspections
Indoor air quality plays a pivotal role in your health and comfort. Polansky Heating & Air offers thorough indoor air quality inspections, identifying potential hazards like mold, dust, or harmful chemicals. With our insights, you can make informed decisions about your home's air quality.
Why Choose Polansky Heating & Air
Opting for Polansky Heating & Air means choosing unparalleled expertise, dedicated service, and a commitment to your well-being. As Waco's premier HVAC and air quality specialists, we pride ourselves on delivering solutions tailored to each client's unique needs, ensuring a safe and comfortable living environment.
Serving The Following Areas:
Our Services in Waco, Texas and Surrounding Areas
HVAC Services


Waco HVAC | Waco Other Services | Robinson HVAC | Hewitt HVAC | Woodway HVAC | Elm Mott

Areas We Served In Waco, Texas and Surrounding Areas
76701, 76702, 76703, 76704, 76705, 76706, 76707, 76708, 76710, 76711, 76714, 76715, 76716, 76795, 76797, 76798, 76799
Neighborhoods
Hewitt, Woodway, Robinson, Beverly Hills, Elm Mott, Northcrest, Bellmead, Lacy-Lakeview
Find Us Here
Business Information:
Polansky Heating & Air
2000 W Loop 340 #105, Waco, TX 76712
1(254) 218-3321