Let Your Spring Cleaning Include Heating Maintenance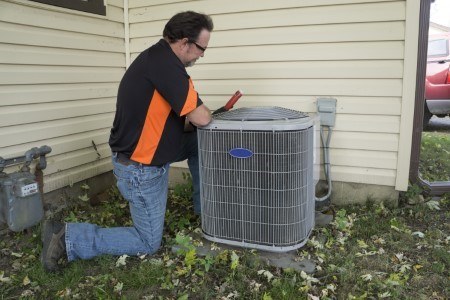 It can be hard to look ahead to spring, with winter really just starting to set in. Yet, that is what makes it the best time to think spring! Look forward to warmer weather and start planning for that big spring clean.
The number one reason why your spring cleaning should include an HVAC tune-up is because of the winter weather it is starting to combat now. This extra stress and strain can really take a toll on your system, especially if it is already older or in a state of disrepair. So let's take a look at what this type of spring cleaning should include, and how it can help.
Recovering From Winter – Your Required Heating Maintenance
As another Waco winter moves in, start to plan ahead for the cleanup and service your heating system will need. This level of tune-up and maintenance is what will help provide you with optimal performance and maximum longevity.
This will be the ideal time to take off lids or coil blankets from the exterior unit. You will no longer need this added protection and insulation from cooler weather.
You can conduct a visual inspection, but of course your heating professional will be able to do a much more thorough job. At least give it a once over for signs of serious damage that would mean the need for immediate care.
This is also the ideal opportunity to clear away debris, such as grass and leaves. There is often still organic debris left over from fall and it needs to be cleared away so your system can perform better.
Make it a point to change your air filters, which should be done monthly, especially during times of peak use. Dirty or clogged filters will cause your heating and cooling system to perform poorly, or cease working at all.
Schedule that professional tune-up. It is vital that you allow an industry expert the opportunity to take a look at your heating system and see how it has fared the winter weather. Even if your system is newer, a tune-up is required, on a regular basis, in order to keep your warranty valid.
Quality Service Makes All the Difference
Savvy locals know that, in order to make the right choice, you call on Polansky Heating & Air for heating maintenance, and related services. We take pride in all that we do, including the superior customer care we offer. Make it a point to get proactive about preventative care for your HVAC system, and avoid those emergency repairs.