Thrifty Ways to Temporarily Weatherproof Your Home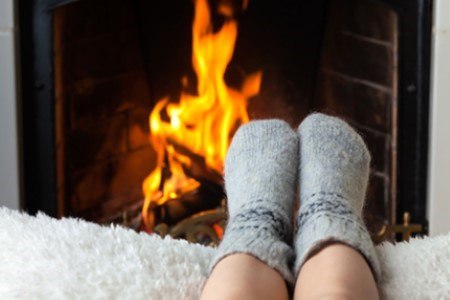 Sometimes life catches us by surprise and things happen before we can prepare for them properly. In Texas, with the weather constantly changing, it's pretty common to be caught in some freezing weather from time to time.
It can be nice and warm one day, only to turn around and give us a little snowfall the next. While most snow won't stick to the ground, it still means some pretty cold weather snuck up on us.
When it comes to weatherproofing our homes against the cold, we don't always get it done before the first few cold snaps arrive. Weatherproofing normally lasts a homeowner for years, and it's an important part of making your home more energy efficient so you can save on utility bills.
But we're not always able to get things done when other things need taking care of first. Sometimes it's not because your heater needs repair, but is because the home isn't sealed against the outdoor air very well. Your heater could be working fine.
Either way, no matter the reason, there are times you may need to take care of issues yourself before someone else can get to you. If so, you're objective is to ensure that your warm air stays in and the cold air stays out.
The first thing you can do to make some temporary weatherproofing is to look around your home and yard or shed for materials that you can use.
Plastic is one item that is good to keep around the house for times when you might want to use it to cover up your garden plants or use as paint drop cloths. It also comes in handy for a number of temporary weatherproofing ideas.
Vinyl is another great thing to keep around because it won't get soaked in all the moist air. You can keep vinyl scraps from a number of items including old school or office folders or notebooks.
Also, a lot of shoes use imitation leather, which you can cut up and keep as scraps when the shoes are worn out. Shower curtains are often made of vinyl and are wonderful to keep around for a number of applications.
Old windows can be covered by old quilts, blankets, or towels on the inside, and by plastic on the outside. This can make a huge difference if you affix it to where the air isn't drafting in through holes or gapes.
Old single-paned windows are the most difficult to insulate against, so you may need to use a sheet underneath the blanket. Place the sheet on the layer closest to the window.
The sheet is more tightly woven so less air will flow through the material. It makes a great wind block for the blanket which further keeps the cold air separated from the air inside the home.
Doors that lead to the outside can have large gapes underneath the door where the weatherproofing needs replacing along the threshold.
This is an easy fix, though it can be troubling if you have to enter and exit through that doorway often. Just loosely roll up a towel longwise and press it against the inside bottom of the door when it's closed.
If at any time your heater is malfunctioning, you'll need someone you can call on that you can trust. Our professional HVAC technicians are standing by to repair your heater if it breaks down.