Why You Need To Change Your HVAC Filters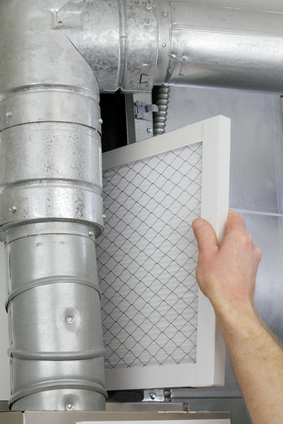 It's important to change the air filter regularly in your Waco home's HVAC system, or you'll have numerous problems resulting from a dirty, clogged air filter. Air filters do more than just filter out dust and other micro pollutants that would move through your home, lowering your indoor air quality. They also catch larger objects, like insulation, that could get into your system and cause expensive damage - or even a fire.
Your air filter is there to catch dust, mold and fungal spores, pet dander, etc., before it can circulate into the air in your home - and into your lungs. When your air filter does its job well you'll have good indoor air quality, but when the filter is packed with all those pollutants the air doesn't circulate as well into your home, which reduces air quality.
When you have a dirty filter your system has to work harder, and that can cause problems:
Fan Works Harder To Push Air - This can cause your blower fan to break down from the strain. Also, when it works harder it's expending more power, which results in a cost increase in your monthly energy bills.
Overheating - When the cool air can't pass from your A/C with ease, then it can cause the system to overheat. If your system overheats, there's a chance it could take substantial damage. If that happens, contact your local Waco HVAC contractors at Polansky Heating & Air to get the air conditioning repairs you need fast!
Dirty Filters Are Moisture Magnets - Dirty filters provide space for moisture to gather, which could cause mold or other bacteria to grow. If either form, they get into the air and potentially cause a variety of respiratory illnesses.
When To Change Your Air Filter
You should change your air filter every couple of months to keep potentially harmful materials out of your home's air. This is especially important if you have pets because of shedding fur and dander.
It's fairly simple to change your Waco home's air filter, but if you don't feel confident enough to do so on your own, then contact the HVAC pros at Polansky Heating & Air to help keep your filters clean and your system running smooth all year long!