Your Top-Rated HVAC Contractors in Whitney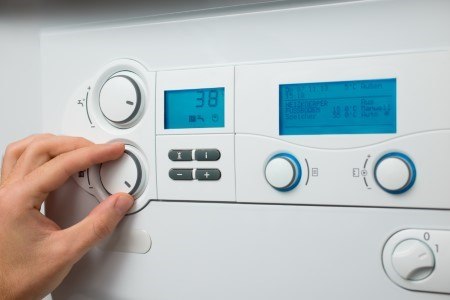 Are you in the market for quality heating and cooling services in the Whitney area? If you are, then you need to call none other than the experienced HVAC contractors at Polansky Heating & Air. We offer all the HVAC services you'd need to keep comfortable all year long:
Repairs
Replacements
Tune-ups
And more
Don't settle for less than the best when it comes to your Whitney home's heating and cooling. Instead, call our expert team and enjoy the best. We'll work hard to ensure that your home maintains only the most dependable heating and air conditioning for many years to come.
Unbeatable Air Conditioning Repairs from Our Whitney Team
Make no mistake: During the summer months, your air conditioning will be something of a life support for you. Make no mistake about something else, too: The use you'll get out of your A/C will put some major wear and tear on it. This wear and tear could even lead to A/C breakages over time.
There is good news, though: You don't have to live with poorly working (or even non-working) A/C. After all, you always have the option of calling for our air conditioning repair work. With a repair, we'll get your A/C running like brand new once more in no time.
Save Money with Routine Heating Tune-Ups
The winter months are a time to gear up for the holidays, big meals, travel, and all sorts of other fun but exhausting events. It's also a time when your heating may become exhausted thanks to the constant use you'll subject it to. So, if you want to enjoy the holidays to the fullest, you need to keep your heating working its best so that you can get through them comfortably.
To keep your heating working its absolute best, you can't go wrong by calling our Whitney team for routine heating tune-ups. Tune-ups will allow your heating unit to work its best, helping to keep you comfortable and save you money. Call us today to start scheduling routine tune-ups with us.
3 Reasons To Get A Fall Heating Tune Up
Now that summer is in the process of winding down, the transition to fall is getting closer and closer every single day, and that means that more and more homeowners are going to be switching off the […]
When Should You Contact Your Air Conditioning Company for Emergency AC Service
Not all air conditioning complications happen during convenient times of the week, a problem which necessitates emergency AC service from a reputable Waco air conditioning company. Unexpected air con […]
Reviews & Testimonials on Polansky Heating & Air in Whitney, TX
There are currently no reviews or testimonials, check back soon!