Compelling Reasons to Get Our Filter Delivery Service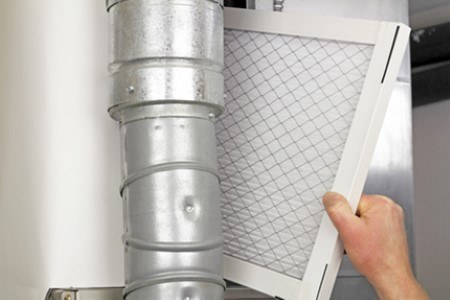 Your HVAC unit is vital for maintaining comfort in your Waco home, and changing out your air filters regularly is vital for maintaining your HVAC unit. Unfortunately, it's quite easy to overlook this chore. This might seem like an innocent enough oversight, but be wary. After all, neglecting to change out your air filters in a timely manner can lead to a number of problems such as the following:
Your heating and cooling costs will increase
Your HVAC system will be at a high risk of breaking down
Your indoor air quality will suffer
You don't need to stress yourself over this work, though. Yes, it's easy to overlook—unless you opt for our filter delivery service. With this service, we'll make sure you never forget to keep up with your HVAC system's air filters. In fact, you'll enjoy a number of great benefits with our air filter delivery work. You can learn all about those great benefits by giving this article a read!
You'll Get the Right Filter, Guaranteed
Nothing is as frustrating as getting back from the store with your air filters in hand only to find you got the wrong size. You may even lose your steam and not follow through with the chore. Fortunately, you'll never have to deal with that problem if you leave it up to us to deliver your air filters right to your door.
You Won't Worry About Forgetting to Change Your Filter
Having us deliver your air filters to you will ensure more than the right filter type. It will also ensure you'll stay on top of your air filter change-outs. By keeping you regular with this work, we'll help you enjoy a number of great benefits such as . . .
Consistently clean indoor air quality
The lowest HVAC costs
Reduced wear and tear to your HVAC unit
You'll Save Money on HVAC Upkeep
Failing to change out your air filters in a timely manner can lead to a host of performance issues with your heating and air conditioning systems. These issues can require costly repair work over time or even reduce your unit's service life. To avoid those costly upkeep needs, simply stay on top of your filter work with our delivery service.
Look to Our Waco Team for Dependable Air Filter Delivery Work
Don't leave yourself open to the problems that can arise if you forget to change out your air filters. Instead, look to Polanski Heating & Air for our air filter delivery work today. Our heating and air conditioning contractors in Waco will help keep your HVAC unit working its best at all times thanks to our unbeatable quality of work and unwavering dedication to customer satisfaction.